About a month ago, I bought a Mac Mini at the Apple store in San Francisco. I remember it very well, because it was October 31, which happens to be Halloween. If that wasn't enough, it was also the day of the victory parade of the World Champions San Francisco Giants. So, I headed out to the Apple store, at the corner of Ellis and Stockton after watching the last motorcade. I picked up the new 2012 Mac Mini, and carried it home, inside an Apple plastic bag.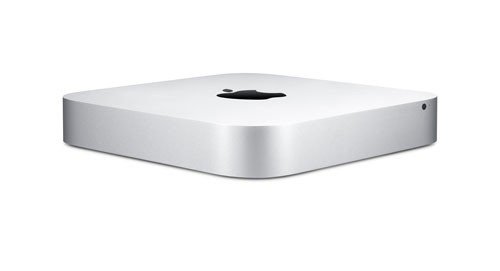 The new Mac Mini is twice as fast versus its predecessor. It's powered by a 2.3GHz quad-core Intel Core i7 (Turbo Boost up to 3.3GHz) processor with 6MB L3 cache. It comes with a 1TB (5400-rpm) hard drive, and 4GB RAM. I upgraded the memory to 8GB, which I thought was a good decision at the time. The Mac Mini also comes with a Thunderbolt port, four USB 3.0 ports, a Firewire 800 port, a Gigabit Ethernet port, and a 802.11n Wi-Fi wireless adapter.
The only gripe I have with the Mac Mini is, my widescreen monitor, a HP w2207h HDMI flat screen, doesn't quite work quite well with the Mac Mini. When connected using a straight HDMI to HDMI cable, the screen would blink or flash every second. I think it's a display driver issue with this HP monitor. In the end, I had to get a Mini DisplayPort to DVI Adapter, a DVI to HDMI cable, to connect my Mac Mini to the HP monitor. It's quite a convoluted way to connect to a monitor, if you ask me, but it works. I tried using a Mini DisplayPort to VGA connection, but it's not quite as sharp.
After a month, I can honestly say, I love my Mac Mini equally as much as my Linux desktop.